Kit Homes Delivered Australia-wide
View Designs
|
Contact Agent
30 September 2011
Construction too Slow, says HIA - Australia could face a housing shortage of more than 500,000 homes by 2020, according to the Housing Industry Association's Housing to 2020 report.
"If we build at the average rate of the last 20 years, many areas of the country will have a critical housing shortage by 2020," HIA senior economist Andrew Harvey said.
The report estimates that 1.6 million homes would need to be completed by 2020 to satisfy growing population demands, with the forecast for demand in some territories higher than in others.
Among the territories worst affected are New South Wales and Western Australia, with a housing shortfall of 155,700 and 112,000 homes respectively. They are followed by Victoria, 104,200 homes, Queensland, 91,800 homes, and South Australia, with an estimated shortage of 24,600 homes.
The Northern Territory and the ACT may not feel the pinch as much with an estimated shortfall of 12,500 homes and 1,400 homes respectively.
Tasmania is currently the only Australian state that could show a surplus in housing availability by 2020, with at least 1,300 homes above than the estimated demand.
---
30 September 2011
Building Approvals Fail to Meet Expectations - Building approvals for July rose against the 3.6% fall in June, but has failed to hit the 2% mark predicted by analysts.
According to the Australian Bureau of Statistics, building approvals increased by 1% in July. While still positive, some believe it to be a case of stabilisation, rather than actual improvement.
"It comes off a period of consistently falling building approvals so it's really just stabilisation at pretty soft levels rather than an indication of things picking up," said Macquarie economist Ben Dinte.
The straining real estate market - currently set to have a negative effect on employment growth in construction - has suffered a further blow with new home sales falling to a 10-year low in July.
Improvement is only expected to take place once interest rates fall in 2012.
---
13th August 2011
BIS Shrapnel: ACT building industry to show decline - Business forecaster BIS Shrapnel predicts a 31 per cent ACT building industry decline during the current financial year. However it is far from being 'in trouble'. Managing director Robert Mellor said current levels for the ACT residential sector were very high, and therefore unsustainable.
"We think detached housing will probably only ease back modestly, 5per cent this year, but the multi-residential could fall back by over 50per cent," he said.
"So we are looking at total dwelling construction falling by about 38per cent, to only 3250 starts. But that is still, in a long-term context, very high and we would still say it is probably above the underlying demand."
He added that the ACT only needs to build about 2600 dwellings a year to sustain its building industry.
On the non-residential front the ACT building industry is expected to fall back to historical levels over the next two years.
"Compared to where it was a few years ago, the next few years are going to be relatively soft. I suspect the Commonwealth Government is going to start to squeeze a little bit more in terms of their own expenditure levels after a period where the public sector has been quite strong."
---
13th August 2011
BIS Shrapnel predicts slow to moderate building industry growth - BIS Shrapnel's Building in Australia 2011 report indicates slow to moderate national growth for the building industry from 2011 to 2013.
Following an estimated 12% decline in 2010/11, presumably as a result of the slowing "Building Education Revolution", things will be looking up for the building industry from this year until at least 2013.
Robert Mellor, managing director of BIS Shrapnel, has indicated that improvements in the Australian economy since the CFG have largely contributed to a more conducive environment for commercial and industrial building and development. The healthcare sector is also expected to play a significant role in the industry's recovery with some $7 billion to be invested in hospitals and related facilities.
Improvements in economic growth during 2011/12 are expected to fuel a rise in residential demand. Mellor added that owners of residential buildings should see an increase of at least 10% in the value of their property by as early as 2012/13.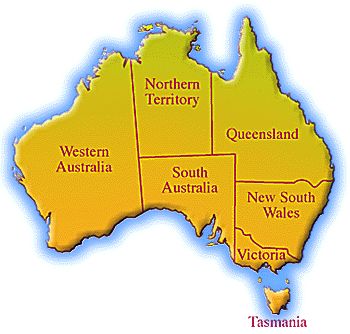 Australia's biggest attraction is its natural beauty. The landscape varies from endless sunbaked horizons to dense tropical rainforest to chilly southern beaches. Much of Australia's exotic flora and fauna cannot be found anywhere else in the world and the lifestyle is second to none.
Australia is both an island and a continent; it is the largest island but smallest continent in the world. It is about thirty seven hundred kilometres from north to south and four thousand kilometres from east to west. Fifty percent larger than Europe, Australia is the sixth largest country in the world.
Aboriginal and Torres Strait Islander peoples inhabited most areas of the Australian continent before the arrival of European settlers. Today, Australia is a culturally diverse society with a population of over 20 million. English is Australia's official language but more than four million residents speak a second language.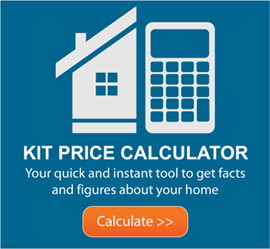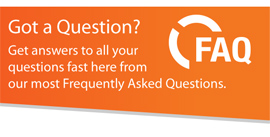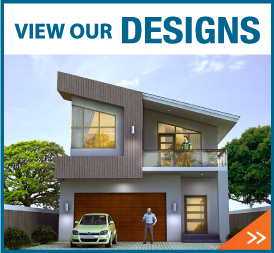 LATEST NEWS
Double glazing has now become a thing of the past with new laminated glass options becoming available.
Laminated glass has been developed to maximise transparency, solar control performance, noise levels and high fire levels. Read More »